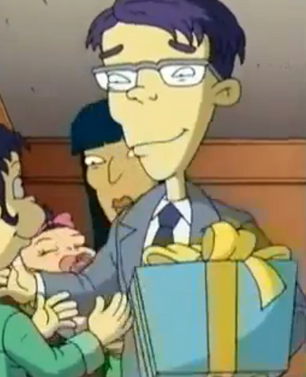 Hiro
is the biological father of
Kimi Watanabe-Finster
. He is from Japan, like his ex-wife, Kira, and his daughter Kimi. It is known that Kimi became very interested in her family history during "
All Grown Up!".
She was seen by Chuckie talking on the phone with her father in her bedroom, solidifying that they had some sort of a relationship. Her father still lives in Japan. Kimi sees him in the All-Grown Up episode Trading Places where she meets her new baby half-sister, Kiki Watanabe. As Kira married Chas in Rugrats in Paris, it means that Hiro and Kira are divorced.
Ad blocker interference detected!
Wikia is a free-to-use site that makes money from advertising. We have a modified experience for viewers using ad blockers

Wikia is not accessible if you've made further modifications. Remove the custom ad blocker rule(s) and the page will load as expected.