This article is a stub! You can help Tommy and the others by expanding it!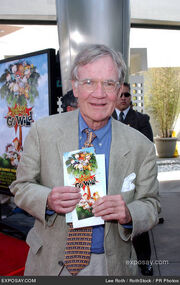 Jack Riley (December 30, 1935 – August 19, 2016) was the voice actor behind Stu Pickles in Rugrats and its spin off series All Grown Up!.
He died from pneumonia on August 19, 2016 at age 80.
Ad blocker interference detected!
Wikia is a free-to-use site that makes money from advertising. We have a modified experience for viewers using ad blockers

Wikia is not accessible if you've made further modifications. Remove the custom ad blocker rule(s) and the page will load as expected.