This article is a stub! You can help Tommy and the others by expanding it!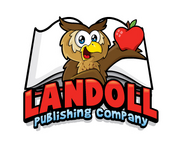 Landoll, Inc. is a publisher of children's books. Some of the books published by Landoll, Inc include Jack and the Beanstalk, Garfield's ironcat, Lavender's Blue Dilly Dilly and Other Nursery Rhymes, and Mutiny on the H M S Bounty.
Ad blocker interference detected!
Wikia is a free-to-use site that makes money from advertising. We have a modified experience for viewers using ad blockers

Wikia is not accessible if you've made further modifications. Remove the custom ad blocker rule(s) and the page will load as expected.