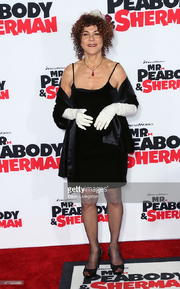 Lauri Fraser (née Maisnik) is an actress, best known for her roles in Mr. Peabody & Sherman, Rocky and Bullwinkle, Open Season 2, and the voice of Jane Jetson of The Jetsons.
Fraser is the granddaughter of famed British and American publicist, Jack Oliphant, who represented such notables as Frank Sinatra, Sammy Davis, Jr., Pearl Bailey, and Sophie Tucker. She is the sister of Katherine Saltzberg and the daughter of Hugo Maisnik.
External links
Ad blocker interference detected!
Wikia is a free-to-use site that makes money from advertising. We have a modified experience for viewers using ad blockers

Wikia is not accessible if you've made further modifications. Remove the custom ad blocker rule(s) and the page will load as expected.