This article is a stub! You can help Tommy and the others by expanding it!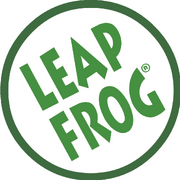 LeapFrog Enterprises Inc. NYSE: LF (commonly known as LeapFrog) is an educational entertainment company based in Emeryville, California. LeapFrog designs, develops, and markets technology-based learning products and related content for the education of children from infancy through grade school. The company was founded by Michael Wood and Robert Lally in 1994. John Barbour is the chief executive officer of LeapFrog.
Ad blocker interference detected!
Wikia is a free-to-use site that makes money from advertising. We have a modified experience for viewers using ad blockers

Wikia is not accessible if you've made further modifications. Remove the custom ad blocker rule(s) and the page will load as expected.